Description
Highlight
Adorable and cute design of teddy bear key chain that wearing a bowtie
It has special unique crystal colour that is looking very pretty
Superhero wording on top of the strap keychain that is looking cool and awesome.
This keychain is suitable for daily use.
It is suitable for attached with home or car key.
A perfect gift for your loved ones
Style: Nordic
Design: Crystal Color Bow Tie Teddy Bear
Material: Acrylic, PVC Strap
Colors: 1) Crystal Purple
2) Crystal Pink
3) Crystal Blue
4) Crystal Yellow
5) Crystal Black
6) Crystal Green
Key Chain Length (Teddy Bear): 6cm
Strap Key Chain Length: 10cm
Key Chain Ring Color: Gold
Weight: 40gram
Manufacturer: China
►Adorable and cute design of teddy bear key chain that wearing a bowtie
► It has special unique crystal colour that is looking very pretty
► Superhero wording on top of the strap keychain that is looking cool and awesome.
► This keychain is suitable for daily use.
► It is suitable for attached with bags, home or car key.
► A perfect gift for your loved ones
Disclaimer:
About size: Size chart for the reference only, the measurement error range of 1-2cm, the size is (cm).
About color: Slight color difference may exist under certain circumstances such as screen display resolution variation, diffrent lighting environment etc, which is not expected to be seen as a quality.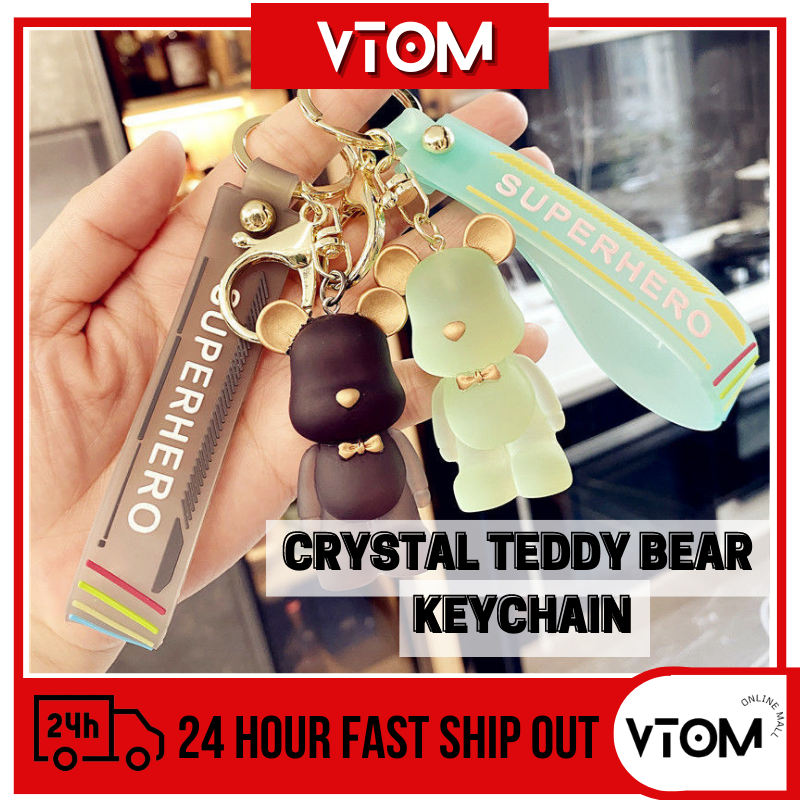 What's in the box
1 x Teddy Bear Key Chain